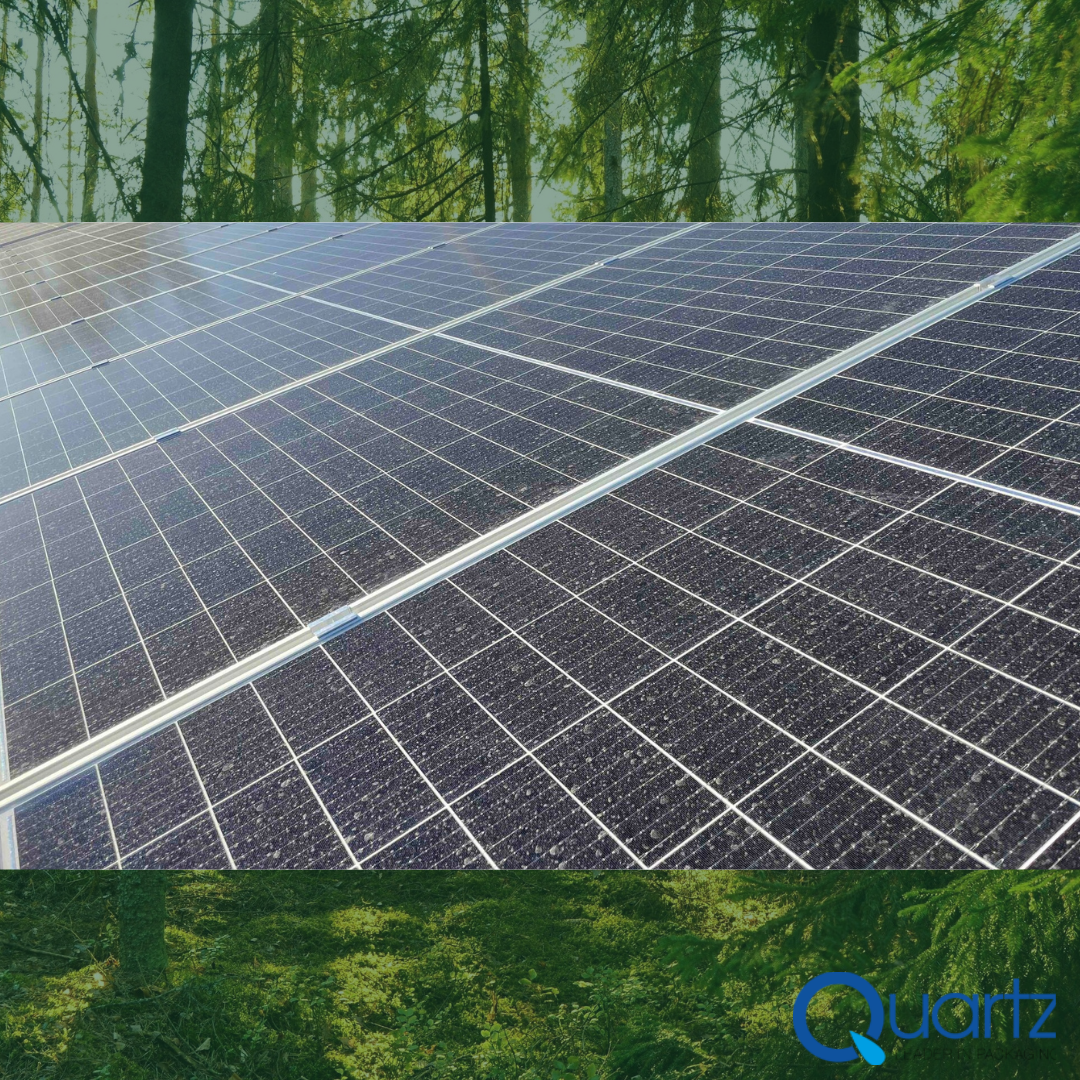 In 2022, QUARTZ will cover 25% of the energy from its own photovoltaic installation
The ecological benefits of solar systems arise from the specific nature of sunlight itself . The most important advantages of solar energy are first of all its renewability, which means that it will never run out, unlike fossil fuels which, according to scientific estimates, will run out in a few decades.
This type of energy is also considered sustainable, meaning that it will meet the needs of the present without compromising the needs of future generations. The advantages of solar energy also include its high availability. Everyone has the opportunity to obtain electricity from the sun, as the starlight is found all over the globe. As a result, it can easily be used during the day wherever in the world.
✅Photovoltaic installations are among the most nature-friendly, clean sources of electricity generation.
✅They do not produce pollution, noise, carbon dioxide or different negative impact on the environment.
✅They can also be recycled.
As part of its Environmental Policy, Quartz SA is committed to covering 25% of its electricity needs with energy from its own photovoltaic installation by 2022.


It's only March and the first 50kW is already in place.